Preventing Mold Damage in Your Residence
6/6/2016 (Permalink)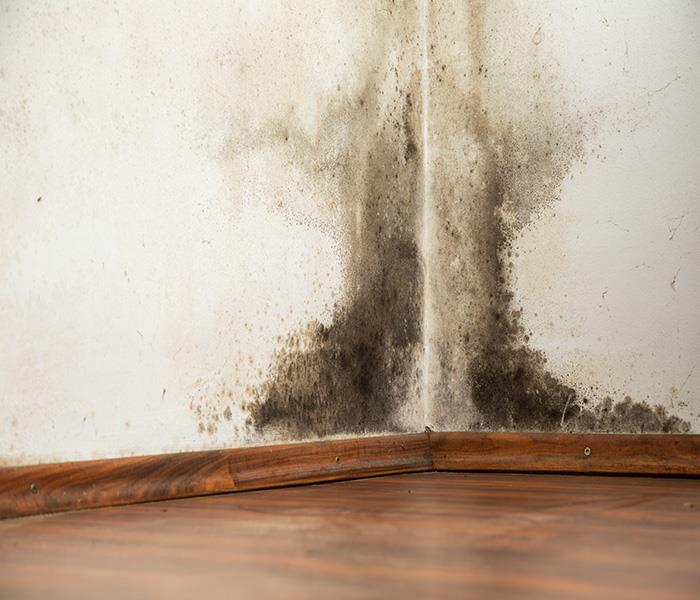 A naturally occurring fungus, mold usually is found lurking in damp, dark environments in your Town Center property.
Mold Damage in Your Residence
It is a common thing nowadays where people are taking care of their health, so why shouldn't this include your home as well? Mold damage in Town Center can, unfortunately, go unnoticed, but can be harmful to the health of you and your family. A naturally occurring fungus, mold usually is found lurking in damp, dark environments. The perfect places for mold to grow can include basements and attics. Another place which mold can find its foothold is on certain appliances, like humidifiers or indoor vented dryers. Mold is commonly found growing on organic materials as well, like wood, which means there is most likely several places in your which mold could be hiding. If, however, your home is watertight like it should be, then mold shouldn't be a very big concern. Usually, mold indicates that there is moisture or a leak of some kind in the near vicinity.

After a flood, for instance, mold can easily take over your home. This is the very reason it is critical to making sure that your home is quickly and properly dried if a flood does occur. Although you will want to call in a professional mold remediation service such as SERVPRO because we have the proper tools and protection to do the job right, there are some simple things you can remember to do as well to help make sure mold doesn't develop or spread further than it has already.

-Get rid of any objects which have mold on them: if you can't for any reason, you can also freeze them to kill any mold spores that are active.
-Keep humidity and temperatures low: mold thrives in an atmosphere that is moist and warm.
-Ensure that the area is completely dry: if you keep it dry, chances that mold will develop or spread will be quite low.
If you do suspect that you have Town Center mold damage to your residence, have our technicians at SERVPRO look at your structure right away. We have all the tools and equipment to find the source of the moisture, clean the mold up properly and dry the area out thoroughly, all while protecting ourselves with the right gear.

You can reach our professionally trained staff at SERVPRO of Jacksonville South by calling any time at (904) 762-8066 to allow us to come and look at your damages related to mold. Don't attempt to clean it yourself, but let us do so, as we have the proper cleaners and methods to clean the mold correctly and lessen a chance of regrowth.